10 Easy
New Home
Upgrades
Did you just buy a new home, whether a new build, or just new to you? It's likely you picked this home because of the potential you saw in it to make new memories building a life here. Part of that potential was probably also imagining what you could do with this new space. If you're trying to figure out how to spruce up the place without doing a full renovation, check out these 10 easy upgrades you'll want in your new home!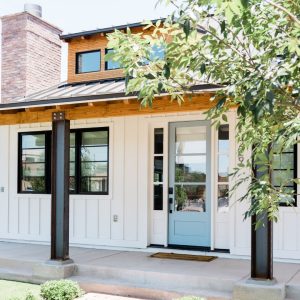 1. A Colorful Front Door
Spruce up the interior or exterior (or both!) of your home with a pop of color on the front door! A colorful front door can create the vision of the perfect little home you've always dreamed of, and it's so easy to accomplish. Be sure you purchase the correct paint for the surface material of the door and for the elements it will undergo. If you're going to paint the outside of the door as well, be sure to get paint that's weather-resistant. Think about the type of finish you want as well such as matte, gloss, or semi-gloss. Don't be afraid to use a bold color, but be sure it compliments the other colors of your home as well.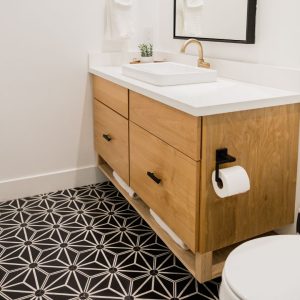 2. Decorative Bathroom Tile
Decorative tile was a thing of the past that's quickly coming back in style! While it might seem like an impossible task to lay tile yourself, painting it is rather easy! There are tons of stencils for sale online that provide you with an easy method for painting beautiful patterns on your tile floors. Just be sure to get tile-safe paint and a water-proof sealant to ensure it lasts for years to come! This is a great, affordable way to add a high-end accent to your home.
3. Peel & Stick Wallpaper
Wallpaper is another older trend that's coming back full-force, except now, wallpaper is easier than ever to work with! Peel and stick wallpaper offers customizable, removable solutions to adding detail to your walls. What's even better is that any homeowner can do this! Use peel and stick wallpaper to add a fun accent wall to your bedroom, detail inside that boring guest bathroom, or even an interesting pattern on the ceiling! This wallpaper is super versatile and can be used however or wherever you like inside your home!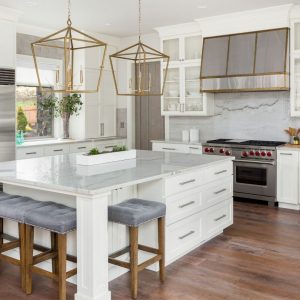 4. Updated Hardware
Updating your hardware is one of the most simple, yet effective ways to update the look and feel of your home. Updated hardware can send your style over the top, even though it's so subtle. If you're looking to modernize the look of your home, replace lights with industrial-style lighting, and replace cabinet knobs with long gold, black, or silver handles. If you're wanting to give off the southern farmhouse vibe, use knobs throughout your home that have an antique or rustic vibe, and do the same with your light fixtures. The small details can make the biggest differences!
5. Floor to Ceiling Curtains
Floor to ceiling curtains give off a high-end dynamic feel without costing an absolute fortune. On top of adding a stylistic design, floor to ceiling curtains also make spaces look a lot larger. When hanging floor to ceiling curtains, it's important you have them set at the correct height. The curtain should not fall completely to the ground, but hang about half an inch above the ground. The curtains also shouldn't cover the window when opened, so make sure the rod is wide enough to leave room for the curtains to go to either side of the window when opened.
6. Whitewashed Brick
Do you have an old brick fireplace, or brick accents on the outside of your home? If you're looking to get a little more into the nitty-gritty of making things look new in your home, don't be afraid to go for white-washing your brick! The first step is to make sure the brick is clean and any necessary repairs have been made. Next, you'll want to make sure you tape off the areas around the brick so they don't get paint on them. Then, you'll want to make the white wash mixture by mixing white paint and water. Once you have the mixture ready, test a small area to make sure it's the look you're going for. If it is, go ahead and paint! For a more transparent look, dab the white wash with a rag after it is applied to the brick. Lowes has a great instruction video on how to DIY white wash a fireplace!
7. Outdoor Rugs
A super simple way to create some stylish outdoor living space is to add an outdoor rug! Rugs can transform an area from looking plain, to looking and feeling cozy and homey. This easy update is as simple as going online or to a local rug store and picking out your favorite one. Adding rugs to the inside of your home is a great update as well!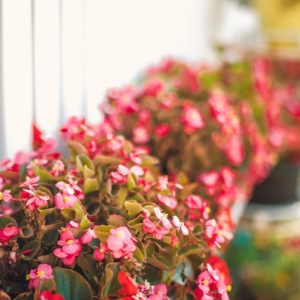 8. Window Boxes
Window boxes are an adorable way to make the exterior of your home look warm and inviting. This upgrade is especially good for those homeowners who like to spend time outside and garden. You can always buy window boxes online, or you could even try and DIY your own! Once you've got your window boxes in place, get some flowers that will accent the look of your home and plant them in the box. Be sure to water your flowers every day to give them the attention they need to thrive! In the winter, give yourself a break from taking care of these flowers and wait for them to bloom again in the spring, or follow HGTV's list of plants you can add to your window box in the winter! 
9. Clean Air
A great way to update the cleanliness of the air and surfaces of your new home, and keep them clean year after year is to invest in an air purification system. The air purification systems offered by Childress Heating & Cooling can eliminate allergens and harmful contaminants from your home including mold, bacteria, and viruses. Start off this new chapter right by providing air that's ultimately clean and healthy for your family to breathe. 
10. High-Efficiency HVAC
Another great update that will save you money on your monthly energy bills is replacing your home's HVAC system with a high-efficiency comfort system from Childress Heating & Cooling. Our affordable, durable, variable speed HVAC systems save you money and keep you optimally comfortable by operating at speeds between 3-100% at all times. If you just moved into a new home, we can come out and inspect your system to determine if it needs to be replaced. If you are definitely wanting to replace your system, we can provide a free in-home estimate on a new one that will best fit the needs of your home, family, and budget.
Learn More
At Childress Heating & Cooling, we offer a number of air conditioning and air purification solutions for your home so you can be comfortable, save money, and breathe clean air at all times. If you're interested in a free in-home estimate on a new comfort system, call us at (256) 312-1893. 
Childress Heating & Cooling is your local American Standard Customer Care Dealer in Southside, AL. Our technicians are factory trained and certified to provide you with the best HVAC services around. Follow us on Instagram and Facebook to be the first to know when more helpful blogs are posted!